THE WORLD'S FIRST
DUAL-HEAD MASSAGE GUN
Eliminate Pain & Stiffness
Enhance Athletic Performance
Increase Range of Motion
Boost Circulation
Sleep Better
Sleep Better
The SURGE is not only the world's first dual-head massage gun, but it's also the lightest and quietest full-strength massage gun on the market.

The dual-attachment heads reach 50% more surface area, which causes your stiff & tense muscles to release tension faster than ever. You can mix & match attachments, creating the ultimate stimulation of muscles, which also triggers your central nervous system to begin blocking pain receptors.

Engineered to relieve pain, improve mobility, accelerate recovery, and enhance athletic performance.

↓ WATCH ↓
Section
Drop element here!
Ultra-Quiet (40 dB)
Lightweight (26oz)
Easy USB Charging
4 Speed Levels
TSA Approved
Sleep Better
Ultra-quiet (40dB)
Lightweight
Portable (TSA approved)
USB Charging
4 Speeds
TSA Approved
3200 RPM
Portable (TSA approved)
Customer Reviews
My experience
It was great. I've tried multiple guns and by far this one is the best out of all of them. It's light, easy to use and carry with you anywhere you go.
04/04/2022
Perimeg R.

United States
Surge dual head massage gun
It is brilliantly designed and very easy to hold and use. I think it's a winner!
04/02/2022
Jessica A.

United States
Pure Magic
This massage gun is absolutely amazing, the double head technology not only gets every single muscle that is sore, but it breaks down the sore muscles much quicker. Being an athlete this product is an absolute must to have!
03/10/2022
Yigal H.

United States
Awesome
My entire family loves using this machine..
02/25/2022
Kelly C.

US
Awesome product
I love this massage gun for my shoulder
02/16/2022
Juan P.

CO
Battery does not last as long as expected
It's a fantastic product and really useful in every way, for any kind of muscular pain, but it doesn't last as long as it was advertised.
02/11/2022
Valerie M.

US
Great product
Works great to work out muscles after running. My hip flexor is much better with the SURGE dual head massager.
02/08/2022
J.c. Alejo

US
Surge Dual-Head Massage Gun
Really enjoying the dual-head massage gun because it covers more of surface area than other similar products. Especially like the ability to use different attachments at the same time. Definitely will be part of my gym equipment moving forward and as part of my workout recovery routine.
02/01/2022
Felix s.

ID
The Gun Massager of the year....
So fluffy , silky ,yummy all over my muscle. I love double gun = less time to massage and very stand out than others. Hope you will get rich and people acknowledge what you do. Cheers Mate . Happy CNY 2022
02/01/2022
Klaus D.

DE
Super bin mehr als begeistert
Das Teil ist der Hammer. Ich benutze es fast jeden Tag. Min mehr als nur zufrieden. Benutze es auch bei meiner Freundin, das lacken ist zumindest immer ziemlich nass.
02/01/2022
Stephen P.

US
The SURGE Dual-Head Massage Gun
Very nice product. It really gets into the muscles and works so smooth. I am really glad I came across this product.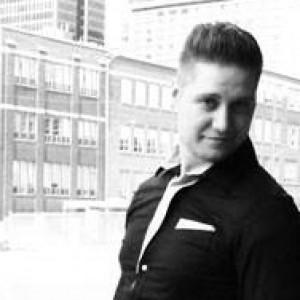 NR
02/01/2022
Nicholas R.

CA
Best precision massager ever
I got this as a gift for my wife, the athlete and boy does she love it. It does a great job working out the knots in her legs and hips. It also saves my hands from trying to work out all those knots by hand. Thank you Surge!
02/01/2022
Katie W.

US
Works so well
This product gets the knots out of my muscles and makes them feel better after a long day. I like that I can customize it with the different attachments, or even leave one off for more precise targeting.
01/31/2022
Itay O.

IL
Very good quality!
I was surprised with the high quality of the product, this is really beyond my expectations!
01/31/2022
Arnault

FR
High class product
Among all devices i tried so far, the SURGE massage gun is the best. The double head is very efficient, the 4 speeds are convenient, the packaging is serious. I recommend this product.
Choosing a selection results in a full page refresh.
Press the space key then arrow keys to make a selection.